We are a group of life-long health and wellness enthusiasts with a vision to empower
self-care and healthy lifestyles.
Our goal is to educate and encourage the health-conscious population to embrace digital medicine, and become the
healthiest version of themselves through our virtual care.
We believe in innovation that will care for people in ways that
considers their needs, progress, and value.
We are Ciba Health, the healthcare for you.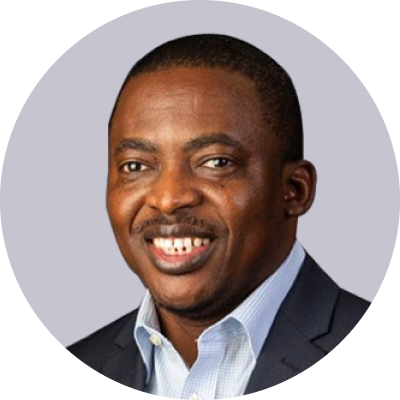 Founder and Chief Executive Officer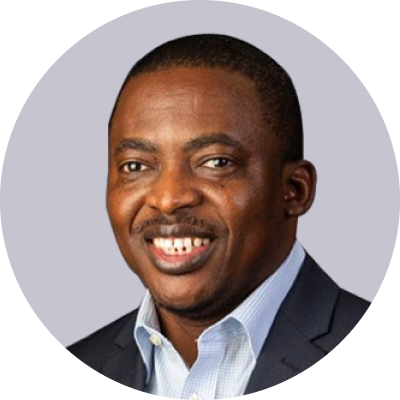 Innocent Clement
MD MPH MBA


Founder and Chief Executive Officer
Innocent Clement is the former CEO and Co-Founder of Kaia Health Inc., a digital therapeutic company. He led the Kaia Health initiatives here in the US, including partnerships, clinical trials, regulatory submissions, and expansion across North America.

Innocent is a trained physician from both Columbia and Harvard University. In his role as the CEO at Ciba Health, Innocent plans to harness the core competencies of the team members to ensure optimal deployments of their skills and ensure effective and fast execution as he designs, implements, and optimizes business operations to support the company's overarching goals.

LaTanya Robinson



Chief Operations Officer
With more than 15 years of financial services experience, LaTanya Robinson is Chief Operations Officer for Ciba Health. As Vice President, senior national account manager at PGIM Investments®, she managed the distribution and placement of proprietary investment products at global, national and regional broker-dealer channels.

LaTanya also managed the contract negotiations and client product on-boarding. As the director of relationship management while at UBS Financial Services, she was responsible for the relationships with third-party asset management, insurance, and annuity firms with products on the UBS platform.

As an insurance and annuities analyst, she was part of the product team and instrumental in the post-acquisition transition of the UBS/ Piper Jaffrey merger. And as a diversity and inclusion manager, she provided oversight of the firm's affinity networks, external partnerships, and training/recruiting initiatives.

LaTanya was also the Practice Administrator for the Department of Surgery, Vascular Surgery at University Hospital, now Rutgers Hospital.

LaTanya is pursuing her Master of Business Administration from Cornell University, Johnson School of Management. She has a Certification in Portfolio Management from New York University and holds FINRA licenses.

Oduware Obasohan



Chief Financial Officer
A seasoned management, finance and investment professional with over 13 years of international experience in North America and Africa at companies as varied as Citi, Ecobank and ThermoFisher Scientific.

Oduware has an MBA from Cornell University's Johnson School of Management and a Master of degree in Applied Economics and Advanced Certificate in Financial Economics both from University at Buffalo, (SUNY). He worked in middle market investment banking in New York advising several companies on financing and transaction structuring mainly the healthcare and renewable energy industries.

Oduware was also Chief Commercial Officer at NanoPV Solar a US based solar technology and development company. Prior to work in renewable energy, he has also held several capital markets and treasury positions at Citibank and Ecobank in Africa.

Leila Quinn



Chief Marketing Officer
Marketing and branding professional with more than 12 years of experience in various industries. Currently serving as a Fractional CMO to startups and established businesses in the health & wellness industry.

Ilya Pavlov



Chief Product Officer
Design and development professional with more than 10 years of experience in digital product management.

Sandy Lê
ND


Medical Director, West
Dr. Sandy Lê works with patients to treat the root cause of disease and to empower patients to achieve their health goals.

With a strong interest in lifestyle and hormone health, she works with patient goals ranging from optimizing body composition and hormone balancing to resolving health issues like fatigue, digestive symptoms, mood issues, and getting pregnant naturally. She works with a variety of patients, including many athletes and executives.

She works collaboratively with a team of doctors and nutritionists to tailor treatment plans based on her patient's needs. Her focus is to help each patient feel their best.

Dr. Sandy Lê is a Los Angeles native and a graduate of University of California, Los Angeles (UCLA) and the National University of Natural Medicine (NUNM). She completed a residency focused in integrative health and primary care in Portland, OR. She is a member of the California Naturopathic Doctors Association and served on the executive committee working to improve patient access to integrative medicine.

Medical Director, Mental
Health

Abdool-Hall


MD




Medical Director of Mental Health
Dr. Abdool-Hall received her medical degree from Howard University in Washington DC. She also completed predoctoral research at the National Institutes of health and received her PhD in Microbiology with an emphasis in immunology from Howard University.

She completed her medical residency training in Psychiatry at the Harvard Medical School Brigham and Women's Psychiatry Residency i. She went on to complete certification in the Harvard Program in Refugee Trauma.

Dr. Abdool-Hall served as a staff Psychiatrist, then as the Associate Director of Behavioral health for the Western Avenue site of the Lynn Community Health Center. There she gained experience caring for refugees and asylees. She then worked at Atrius health where she supervised nurse practitioners.

Dr. Karen Abdool-Hall provides both therapy and medication management for individuals seeking help with all types of Psychiatric illness.

In particular she enjoys working with patients experiencing anxiety, depression, Post Traumatic stress disorder and binge eating disorders.

Markyia Nichols
MD, FACOG


Medical Director, East
Dr. Markyia Nichols aka "Dr.Kyia" is a board-certified Ob/Gyn and Functional Medicine Expert committed to helping her patients to heal the root cause of their health and wellness issues.

She received her undergraduate degree in Biology and Spanish from Johns Hopkins University, completed her medical training at the University of Maryland at Baltimore and completed her Ob/Gyn residency training at the Johns Hopkins Hospital in Baltimore. She has continued fellowship training in Functional Medicine through the Academy for Anti-Aging and Regenerative Medicine.

Dr.Kyia is a true Marylander and lover of blue crabs, the Ravens football team and nature. You can often find her on her yoga mat out in nature, taking a hike in the woods, or eating crabs at the beach.

As Sexual Health Director, Dr. Nichols is excited to offer her expertise in sexual health and wellness, hormonal health, and functional medicine to the platform.

As the demands for quality health care and preventive health increase, it is the perfect time to offer services that will truly revolutionize the way we practice medicine and assist in treating the "whole" person.
Director Patient Engagement

Eurizandra Pinto
Director Patient Engagement

Eurizandra received both her undergraduate and master's degrees from the University of Massachusetts, Boston.

As a leader, entrepreneur, multilinguist, and innovator, Eurizandra finds joy in taking on new roles and challenges while improving the lives of people around her.

Her diverse background, passion for languages, and human empowerment has been a driving force in her career choices leading to the founding of a successful business and co-founding of a non-profit health organization that strengthens healthcare in her hometown, Cape Verde.

Through her multiple endeavors and positions, she has been widely recognized for her body of work and results-driven leadership. Awards that include: Federal employee of the year nomination and certificates of excellence and commitment from the Veterans Health Administration.

In her leisure time, traveling, meditating, and exploring the outdoors with her family are a few of the things she enjoys most.

Mark Owolabi


MD
Dr Owolabi is a firm believer in the human body's capacity for self-healing. He enjoys working with patients to identify underlying reasons for physical dysfunction.

He treats Diabetes, Weight Issues, Mood disorders, Fatigue, and Gastrointestinal Disorders with a holistic approach using diet, movement, nutritional supplements, and mind-body exercises.

Dr Owolabi is board certified Family Physician. He completed medical school at East Carolina University, and his Family Medicine Residency at Stanford. After Residency, Dr Owolabi pursued extra study in Nutrition, Weight Management, and the Culinary Arts.

He finalized his advanced training by completing an Integrative Medicine Fellowship at the University of Michigan, where he focused heavily on nutritional supplementation & Cognitive Behavior Therapy.

Ann Meyer


MD
Dr. Meyer is board certified in Family Medicine and Integrative Medicine. She received full training in Functional Medicine through the Institute of Functional Medicine. She received her Bachelor's degree in Nursing from Niagara University and attended medical school at Des Moines University.

She worked at the Cleveland Clinic prior to relocating to South Carolina. Discouraged by poor outcomes in traditional medicine, she searched to find a way to help people improve their health and take fewer medicines.

Functional Medicine was that answer, which focuses on nutrition, movement, environment, body, mind, and soul. She is especially grateful that improvements in people's health can occur so quickly with simple changes.

Mary Scanlon-O'kelly
MD

Mary Scanlon-O'Kelly, M.D. acquired Board Certification in Family Medicine and is a founding diplomate of the American Board of Holistic Medicine. In addition to comprehensive medical training at Columbia Presbyterian Medical Center, she also completed a fellowship in Integrative Medicine at Beth Israel's Center for Health and Healing in New York City.

Dr. Scanlon uses a patient-centered approach to medicine, searching for the cause of disorders rather than treating only the symptoms of disease. She utilizes a "salutogenic model" which is concerned with the relationship between health, stress and coping mechanisms. Salutogenesis focuses on the factors that support human health and well being.

Born in Chicago, Illinois, Dr. Scanlon grew up in New York City and Ireland. She attended Manhattan College and SUNY Health Science Center, Brooklyn, interned at St. Vincent's Hospital in Greenwich Village and completed her residency at New York Presbyterian Medical Center. She has taught at SUNY College of Health-Related Professions and currently holds an appointment as Instructor in Clinical Medicine at Columbia University Medical Center and was an attending physician at Beth Israel Medical Center. She has completed postgraduate medical training in Anthroposophic Medicine sponsored by the Gotheanum located in Dornach, Switzerland, is certified in Prana Yoga and has worked with numerous established institutions including Albert Einstein College of Medicine and the Omega Institute among many others.

In addition, she has written articles, presented at national and international conferences, and been interviewed by TV, radio and magazines on topics related to holistic health care.

Subhashini Katumuluwa
MD

The first time I began to realize that there were some major flaws in our current healthcare system was in my third year of medical school, when I noticed that some of our patients with chronic diseases, whom we had just discharged from the hospital a few weeks ago, were being readmitted. To me, this did not make sense.

As healthcare providers, why were we not able to help our patients get better and stay better? Why did their chronic diseases keep progressing, despite them being on a long list of medications that were supposed to treat their diseases?

Seeking the answers to these questions is what eventually brought me to the practice of Functional Medicine. What I came to understand was that our patients were not getting better because we were only ever treating their symptoms and doing nothing to investigate and treat the root cause of their symptoms. So, the underlying disease processes kept progressing, and based on our conventional training, all we could do was add on more and more medications. This is a very disempowering position for both patients and providers.

What I love most about Functional Medicine is that it puts the power back in the patient's hands. As a provider, I'm able to work together with my patients to help them use a combination of lifestyle and behavior changes, supplements, and when needed, medications, to address the root of their symptoms. I also enjoy working with patients on incorporating practices like meditation and practical healthy living skills like cooking, into their daily life. My goal is to enable my patients to focus on living the life they want, instead of a life limited by their diagnoses.

I received my bachelor's degree from Carnegie Mellon University and attended medical school at The George Washington University School of Medicine and Health Sciences. I am board certified in Preventive Medicine and am certified in Functional Medicine through the Institute for Functional Medicine.

After my residency, I spent a year teaching at a medical school in Sri Lanka and conducting research on mindfulness in medicine. I also recently completed training in culinary medicine through The Institute of Lifestyle Medicine.

Sara DeLong
MD

Dr. DeLong received her medical degree from University of Utah School of Medicine and completed her medical residency in Psychiatry at the University of California at San Francisco.

After graduation, she went on to volunteer as a supervising physician at the Women's Mood and Hormone clinic at UCSF. She also practiced at Mission Mental Health, a community clinic focusing on underserved populations of San Francisco.

Concurrently, she built a thriving private practice which emphasized psychotherapy, mindfulness, healthy relationships, and lifestyle changes to support mental health for young professionals.

For the past six years, she has worked with hospitalized patients and those needing medical detox services. She also volunteers for Utah Health and Human Rights providing medication management for refugee survivors.

Dr. DeLong provides medication support for a broad range of mental health conditions with an emphasis on depression and anxiety. She firmly believes in the power of an integrative approach to mental wellbeing and is excited to be a team member on your path to wellness!
Functional Medicine Certified Health Coach

Nancy Clark Smith
NBC-HWC, FMCHC

Nancy is a National Board-Certified Health and Wellness Coach (NBC-HWC) and a Functional Medicine Certified Health Coach (FMCHC).

She was born and raised in Upstate New York and received her Bachelor of Science in Business and Hospitality Management from the Rochester Institute of Technology.

She went on to gain over 25 years of experience in corporate leadership, including more than 10 years of experience in corporate wellness strategy and implementation.

From Nancy's work in corporate wellness, as well has her personal experiences, she has witnessed how lifestyle changes can reverse chronic disease and positively alter mental health.

She truly understands the impact of chronic stress to the mind and body, as well as the importance of self-care.

Having raised three children while maintaining a successful career and supporting aging parents, Nancy is personally familiar with how these various stressors impact life balance and ultimately health and well-being.

These career and personal experiences have fueled Nancy's passion for well-being, and her desire to transition wholly to the health and wellness arena. A firm believer in the mind-body connection and the power of movement to live a thriving life, she is a certified yoga teacher and is also currently pursuing her personal trainer certification.

She believes everyone has the power within to create health, and a health coach can guide people toward this inner strength and bring that power to light.

Nancy currently lives in Central Florida with her family. She finds joy in her family and friends, morning bike rides, walking her dog, volunteering, and cooking and dancing in the kitchen with her daughter.

Nancy is honored to be your guide and collaborator on your personal wellness journey to improve your health and create lasting change!

Nicole Petersen
Registered Dietitian, Certified Human Potential Coach

Nicole is a registered dietitian and a Certified Human Potential Coach. She received her bachelor's degree in nutritional science from the University of California, Berkeley.

She is passionate about helping people find their true potential through proper diet and lifestyle.

In her free time she enjoys lifting weights, learning about the newest research in health and wellness, and creating healthy recipes.
Certified Nutritionist Specialist

Raneem Alkhatib


Certified Nutritionist Specialist
Raneem was born In Jerusalem and moved to the USA when she 12 years old. She always had an interest in nutrition and healthy lifestyle, which makes her to earn a master's degree in human nutrition.

Her background is mainly in Functional and Holistic Nutrition and her approach focuses on Functional Medicine.

Functional medicine is a holistic, individualized approach to assessing, preventing, and treating complex chronic diseases. It recognizes that chronic disease almost always begins with a slow, declining function in one or more of the body's systems.

Raneem graduated with high honors with her master's degree in Clinical Nutrition with a focus on nutritional wellness.

With a diverse background in the field of Clinical and Functional Nutrition, Raneem has worked as a Functional Nutritionist for the last 3 years.

She has worked as a Clinical Research Associate for multiple studies and has also taught High School Biology and Middle School Science classes for 2 years.

Her area of expertise is Clinical Nutrition Consultation, including:
Digestive health: celiac disease, food sensitivities, small intestinal bacterial overgrowth, inflammatory bowel disease, dysbiosis (gut microbiome imbalances) and more.
Hormonal health: thyroid, endometriosis, PMS, PMDD, menopause, low testosterone, adrenal fatigue.
Depression / anxiety
Fibromyalgia
Autoimmunity
Cancer Nutrition
Multiple Sclerosis
Eczema, Psoriasis, cystic acneIn her free time, she likes to travel, dance, cook and spend time with family and friends.
Functional Medicine Certified Health Coach

Ryan Hunter
FMCHC

When my spouse became a Functional Medicine (root cause medicine) practitioner and began to heal herself through the tenets of this modality, I was amazed and also started lifestyle modifications. I began to see and feel the improvements in my own health.

Conventional medicine had not helped me. I had inflammation in my ears and a bacterial overgrowth in my gut to name a few of my symptoms that have been relieved. Discovery of my own non-celiac gluten sensitivity was a major game changer as well.

Implementing changes in my eating and with the addition of restorative practices, I became healthier, happier and more energized.

Having an educational background in psychology I decided to become a Functional Medicine Certified Health Coach to assist others. Change is difficult and by having a coaching relationship you can improve your wellness.

I am passionate about helping others improve and to live their best life.

If and when you are ready to reach higher, feel better and make changes, please contact me for a winning partnership in your life.
Functional Medicine Certified Health Coach

Sandy Zielinski
FMCHC

Health and fitness have been lifelong pursuits. Married for 34 years with 2 grown sons, I am active in triathlon, organic gardening, cooking, and singing in a choir.

About 6 years ago I started having some challenges with gut health and brain fog which led me down the path of functional medicine.

After working with a functional medicine practitioner, my overall health improved. That is when I decided to become a health coach, so I could help others.

I graduated from the Functional Medicine Coaching Academy August 2019 with a Certificate in Functional Medicine Health Coaching.

I enjoy working with clients to help them discover their inner strengths and vision for a whole and healthy life. Each individual has an inner ability to take control of their own health.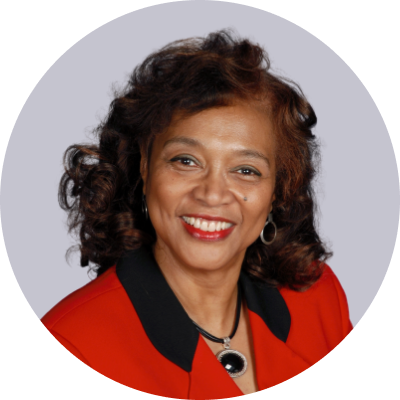 Certified Life and Health Coach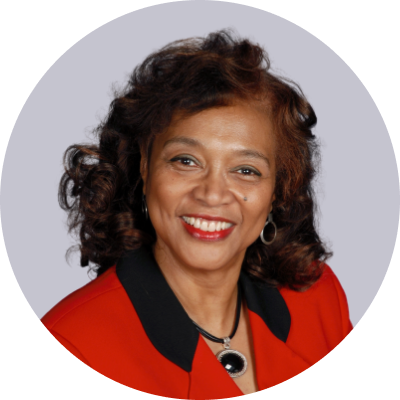 Yvonne Mitchell
FMCHC

Yvonne is a both a Certified Life and a Certified Health Coach. She has a bachelor's degree in Sociology/Social Service.

She began her career in coaching by developing mentorship coaching programs for upwardly mobile employees in a large government agency while serving as its director of employee development and training.

She later started her own coaching business where over the years she helped clients address areas such as weight management, retirement planning, grief recovery, spiritual enhancement, habit control, relationships, and more.

Her passion for patient support and advocacy led her to focus on Health Coaching and then further specialization in Integrative Health and Functional Medicine.

She now brings all these experiences and the wisdom gained, to delivering a full spectrum of health and wellness coaching for her patients.

When not pursuing additional education and certifications she serves as a volunteer chaplain in her church and as a patient advocate for family and friends.

She has one son and two absolutely amazing grandchildren. She loves dance and music and spends lots of time thoroughly enjoying both.

Kimberly Snodgrass
RDN

Kimberly Snodgrass, RDN attended Lutheran High West/Lutheran High Westland where she graduated salutatorian.

She received the Distinguished Scholar award from Marygrove College (a full tuition paid award) where she completed her Bachelor of Science in Human Nutrition and Foods and graduated cum laude. Kim completed her dietetic internship at the Detroit Health Department. Kim is currently in the process of starting graduate school at the University of Michigan.

Kim is studying to become certified in obesity & weight management. Kim is happily married with 3 daughters and enjoys running, baking and attending church.

Karen Costantino
RN, MS, Patient Engagement Lead

Karen is a former biotechnology patent attorney, with a lifelong interest in holistic health practices to optimize overall health, and especially in recovery from trauma and brain imbalances.

Karen, an RN, received a Masters Degree in Integrative Medicine from the George Washington University. She is passionate in promoting integrative brain health in her patients. Karen educates and coaches patients in nutrition, exercise, stress management, meaning and purpose to support brain health. In helping patients work collaboratively with psychiatrists, therapists, and creatively with other modalities (yoga, biofeedback, nature, etc), she focuses patients toward mental wellness.

Karen is a certified yoga instructor who enjoys kayaking, cycling, skiing and, in these times, long hugs with her dogs and family members!
Social Media Content Manager

Katharine Lai

MS, Social Media Content Manager
Katharine received her bachelor's degree in Communication from George Mason University and her master's degree in Integrated Marketing Communication from Florida State University.

She comes from a family of healthcare professionals, and has always appreciated alternative healthcare models that provide better care to those in need. Working with Ciba Health has been a dream come true - combining both her passion for marketing and her desire to spread greater access to healthcare.

In her free time, Katharine can be found doing yoga, playing at the beach with her dog, Rico, or experimenting with new recipes.
Director of Business Development

Dareng Gyang
MD MBA MS IHPM


Director of Business Development
Dareng Gyang is a trained Nigerian physician versed in kidney diseases and dialysis systems, with a keen interest in transplant programs. He is the co-founder of one of the private leading renal centers, Dee Medical and Dialysis Center in Nigeria.

Dareng is a versatile individual, full of energy and enthusiasm, motivated and excited in a bubble of business, science, and passion for patients looking to foster innovative change and make a difference.

He attained his MBA and MS in Global Health Policy and Management from Brandeis University, Waltham, MA. He performed as a business research consultant in Lahey Hospital and as a Medical Science Liaison in Kaia Health.
We're looking for people to join the team who are as excited as we are to help build
a platform that empowers the future generation of online healthcare.